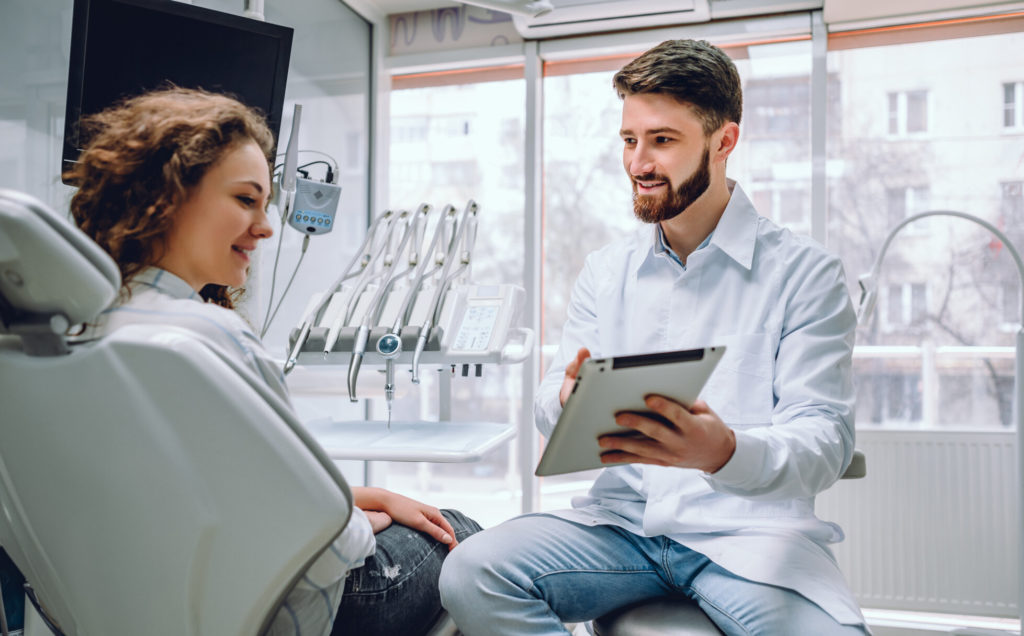 If you are missing one or more teeth, you may be looking into replacement options. Luckily, dental implants are a great way to regain most of your bite power and fill out your smile. Though they are the preferred tooth replacement option by many dentists, dental implants aren't for everyone. Read on to learn about the five qualities of a good dental implant candidate in Barton City.
#1: Excellent Oral Hygiene
Great oral hygiene is a key qualifier for the dental implant procedure. Like natural teeth, implants need to be brushed twice and flossed once each day. You should also consider using mouthwash to get rid of harmful oral bacteria in places that are difficult to reach by brushing or flossing. Having healthy teeth prior to getting dental implants will prove to your dentist that you'll care for your replacement teeth properly. This is also essential to the long-term success of your dental implants.
#2: Healthy Gums
During the dental implant procedure, they are inserted through the gums and into the jawbone. Because of this, it's crucial that patients have healthy gums before moving forward. Plaque build ups along the gumline can lead to gum disease, which will create pockets in the gums. Harmful bacteria will accumulate in these holes, and without treatment, they will attack the jawbone and ultimately cause implant failure.
#3: Good Lifestyle Choices
If you smoke cigarettes or drink heavily, these things will need to be avoided in order for you to get dental implants. Smokers are two times as likely to develop gum disease as nonsmokers. Smoking before dental implant surgery can also play a role in bone loss, which makes it harder to place them in the jawbone. Since smoking slows down the healing process, smokers also have a considerably higher risk of gum disease, infection, and failed osseointegration, all of which may lead to implant failure. Additionally, excessive drinking can lead to dry mouth, which inhibits blood clotting.
#4: A Healthy Jawbone
Through a process called osseointegration, dental implants fuse with the jawbone to form a permanent bond. That's why having a healthy jawbone is vital to being a good dental implant candidate. Missing teeth can lead to bone loss due to lack of stimulation, so a bone graft may be necessary to adequately support implants if deterioration has already begun.
#5: Great Overall Health
Chronic conditions like heart disease and diabetes can put patients at an increased risk for complications during and after dental implant surgery. Heart disease impedes the effectiveness of anesthesia, and diabetes makes you more prone to infections and less effective at fighting them. Diabetes can also inhibit osseointegration. If you have any chronic conditions, make sure to inform your dentist so they can proceed accordingly.
Though the above list can help you get an idea of whether dental implants are right for you, the only way to know for sure is to speak with your dentist. Soon, you'll be on your way to a fuller, healthier smile!
About the Practice
Dr. Steven Rodriguez, Dr. Jeffrey Sevener, Dr. Hana Gadalla, and their team at Healthy Smiles Dental Care of Barton City aim to give patients the treatment they need in a safe, comfortable environment. They offer tooth replacement options like dental implants to complete your smile and let you get back to eating the foods you love. For more information on if dental implants are right for you or to schedule an appointment, visit Healthy Smiles Dental Care of Barton City's website or call their office at (989) 736-7000.